Available for sale is:

Analytic Jenna Atomic Absorption Spectrometer.

Continuing the innovation that began with the contrAA® 300, Analytik
Jena now presents the most recent development in HR-CS AAS
– the contrAA® 700.
It combines flame, hydride and graphite furnace technique in one
device.
For the first time the High-Resolution Continuum Source Technology
becomes available for trace and ultra-trace analysis using atomic
absorption with a graphite furnace.
The system combines the advantages of the transverse-heated
graphite furnace.

Specification
Continuum radiation source
Xenon short-arc lamp
Optical system
High-resolution echelle spectrometer
UV-sensitive CCD line detector
Complete wavelength range
Dual atomizer concept
Easy change from flame to graphite furnace without adjustment
Flame technique
Coded titanium burner heads with different slots (5 cm for both
gases, 10 cm optimized for acetylene/ air)
Slot width optimized for long life and high matrix contents
Sensor monitoring of all flame parameters
Hydride technique
Accommodates all hydride systems
Graphite furnace
Integrated computer-controlled transverse heated graphite tube
Fully integrated cooling system
Three-dimensional signal plot

In Excellent working condition.

contact us for more detail.

Details

Available for sale is:

Perkin Elmer Series 200 Column Oven

Details

We offer for sale a Perkin Elmer Clarus 500 GC MS Single Quadropole.

This is instrument was just removed from a working laboratory in excellent working condition. Comes with computer + software.

Tested from our technical team. In excellent working condition.

Manual of the device can be found : Here

Please call for price.

Details

We offer for sale a Perkin Elmer AAnalyst 800 Atomic Absorbsion Spectrometer

This instrument is Perkin Elmer's flagship in atomic absorption.
Switching between flame and furnace is as simple as a mouse click and includes automatic alignment for optimum performance.
For workshops that need the best for flame & THGA, the AAnalyst 800 provides a fully integrated bench top system with superior performance to meet all the requirements of inorganic analysis.
The above instrument has been fully tested by our technical team and is in excellent condition.
It comes with Autosampler, Computer, Monitor, Keyboard / Mouse as well as WinLab32 Software.
It is available in our exhibition for presentation, demonstration

Details

We offer for sale a Perkin Elmer 3110 Atomic Absorbsion Spectrometer

This is a Flame Atomic absorbsion Spectrometer.

This is a low priced instrument in full working condition.

The above instrument has been fully tested from our technical team and is in excellent condition.
It comes with Computer, Monitor, Keyboard / Mouse as well as WinLab32 Software.

It is available in our exhibition for presentation, demonstration.

Details

We offer for sale a Perkin ElmerSpectrum BX FT-IR This system is designed to meet the high validation standards set by QA/QC. The FTIR is fully refurbished with new laser and IR sourse. With computer & Screen 24″ plus software Spectrum for windows for the Perkin Elmer FTIR. In excellent working condition please check the pictures with the reports. As an addition to all this, comes with Specac ATR and this makes it a great bargain.

The instrument is available in our Test laboratory for viewing and further customer inspection.

Details

We offer for sale a 15 TON Perkin Elmer Hydraulic Press. This bench top easy to operate press allows creation of highest quality KBr Pellets, designed to work with FT-IR .Tested from our technical team.

Very simple manual operation.

Details

THIS REFURBISHED PERKIN PERKIN ELMER AUTOSYSTEM SYSTEM GC IS TESTED AND FOUND TO BE WORKING PERFECLTY. IT HAS BEEN RECONDITIONED AND FULLY TESTED WITH CALIBRATION TEST MIX.

DETECTOR NPD With PTV Packed Injector

Computer with Win 7 and pre-installed TotalChrom Software

Mouse, Keyboard and Monitor 22″

Please contact us for more information. Should you have any question please do not hesitate to contact us.

SHIPPING & HANDLING

We will ship it by freight service.

Lead time:10 business days.

International shipping cost will be estimated. Please contact us for the shipping quote.

TERMS AND CONDITIONS

3 months warranty for the Instrument

Details

THIS REFURBISHED PERKIN PERKIN ELMER AUTOSYSTEM SYSTEM GC IS TESTED AND FOUND TO BE WORKING PERFECLTY. IT HAS BEEN RECONDITIONED AND FULLY TESTED WITH CALIBRATION TEST MIX.

DETECTOR FID

Computer with Win 7 and pre-installed TotalChrom Software

Mouse, Keyboard and Monitor 22″

Please contact us for more information. Should you have any question please do not hesitate to contact us.

SHIPPING & HANDLING

We will ship it by freight service.

Lead time:10 business days.

International shipping cost will be estimated. Please contact us for the shipping quote.

TERMS AND CONDITIONS

3 months warranty for the Instrument

Details
Description
Autosystem Xl Gc User Manual
Details
When it comes to flexibility, ease of use and sensitivity, one family of gas chromatography (GC) systems stands apart: Clarus. Our family of GC instruments delivers the performance you need, day after day, and is compatible with virtually all sample introduction systems, including our world-class TurboMatrix, Headspace, and Thermal Desorption. Perkin Elmer GC systems is easy with Agilent CrossLab Liner O-rings Description Unit. AutoSystem, Autosystem XL, Clarus 1/16 0.4 0.25 1 10/pk 099-0310. THIS REFURBISHED PERKIN PERKIN ELMER AUTOSYSTEM SYSTEM GC IS TESTED AND FOUND TO BE WORKING PERFECLTY. IT HAS BEEN RECONDITIONED AND FULLY TESTED WITH CALIBRATION TEST MIX. DETECTOR NPD With PTV Packed Injector. Computer with Win 7 and pre-installed TotalChrom Software. Mouse, Keyboard and Monitor 22″ Please contact us for more information. Perkin Elmer AUTOSYSTEM XL Gas Chromatograph with Standard Autosampler AND Turbo Mass Mass Spectrometer with Pump, Perkin Elmer GC-MS Version 4 series Turbomass Software upgrade to newest software avaiable for additional charge, Dell Computer, all interface connections, new LCD Monitor, operators manuals, printer, $ call USD with ONE YEAR. Perkin Elmer Clarus 500 Repair Manuals The Clarus 500 GC is not designed for operation in an explosive environment. Installation Category The Clarus 500 GC is able to withstand transient. Perkin Elmer GC AutoSystem XL, with autosampler, sample tray with 82 positions, 2 FID, 2 PSS injecto. Gas Chromatograph.
Product Categories
GC, Manual Syringe
Short Description
NP0.5B-PE-0.47 REPAIR KIT
• Temp / Tip Style: Cone/Bevel
• Gauge: 26

Subcategory1
Manual Syringe
Main Category
Syringe Accessories
Length / Volume
70mm
OD / Film Thickness
0.47mm
Temp / Tip Style
Cone/Bevel
Gauge
26
Brand
SGE
Request Information
Further Information
Perkin Elmer Autosystem Gc Manual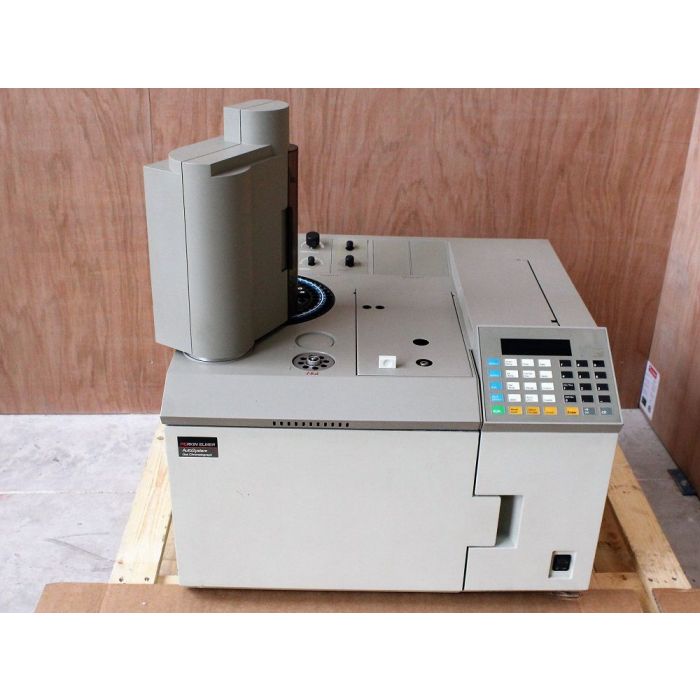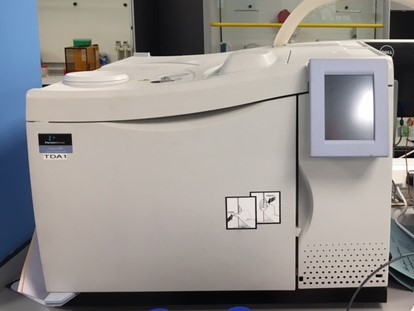 Additional Information
SGE GC Injector Spares: Graphitised Vespel Ferrules for 0.32mm GC Columns, compatible with Agilent Systems

Part No. 073111
Bio-Works: Pre-packed column BabyBio NiNTA 1ml

Part No. KN45655110
Autosystem Xl Gc Manual
The minimum order quantity for this item is 1.
Please add a minimum of 1 of this item to your basket to complete your purchase