Juxtaposer and more iOS, iPad, iPhone and iPod touch app discounts. Mac PC iOS Free Exclusive Free eBooks. Today's Deals Most Popular Future Deals Exclusives. Juxtaposer is an iOS app for easily combining multiple images into funny and/or artistic photomontages. The new Magic Crop feature just added in version 4 uses a Machine Learning model to let you cut out an element from an image in seconds. Juxtaposer lets you combine multiple pictures into creative and fun photomontages quickly and easily thanks to its intuitive and responsive user interface. Take any element from one picture and add.
iPad apps are, and have always been, a big part of what makes the iPad such a powerful device. Great apps, and unique apps that you just don't find anywhere else, are one of the hallmark features of the iPad. They have been since Day 1, and scores of great developers and publishers continue to produce apps that are exclusively for the iPad. Our weekly picks for Best iPad App of the Week are published here every Saturday.
This week's pick is Juxtaposer, an app that lets you combine multiple pictures to create fun and striking new images. Better still, it's got an easy to use interface – that makes the process quite quick.
Here's a little slice of the Juxtaposer App Store introduction:
Take any element from one picture and add it to another. Remix your pets into a mythical creature, swap a statue's head with your friend's, or combine photos into surreal and beautiful works of art. Juxtaposer has the power and features of a professional creative tool, but is simple to use and just as importantly, it's fun!
And these are some of the app's impressive features:
– Short tutorial videos will turn you into a photomontage artist in no time.
– Your composite images are exported at the full resolution of the background image, even if it's huge (40 MP+)!
– The image adjustment tools let you match your images' color and lighting, and fine-tune the look of your creation.
– Zoom in to work on fine details with pixel-level accuracy.
– Add elements from as many photos as you like to your background image.
– Load photos from your iPhone photo library, or from Dropbox, Facebook, Flickr, Instagram or Picasa.
– Share your photomontages on Facebook, Instagram, Twitter, Flickr or Picasa. Email them, or save them to your Dropbox.
– Save your cutout images in the Stamp Manager for later use. You can also share these "stamps" with friends or export them as transparent PNGs.
– Undo any edit. Experiment safely, you can always get back to where you started.
– 20 blend modes (like Multiply, Screen and Overlay) let advanced iPhoneographers create unique effects.
– The "red mask" view mode shows you just the top image with the erased parts in red. It is helpful when precisely cutting out an element.
I'm a clumsy user of just about any really good photo manipulation app, so my efforts in this app are equivalent to a bad Go-Kart driver taking the wheel of an Indy Car – but even I am able to have a lot of fun and help a handsome Labrador play ball during a Space Shuttle launch.
Here's an App Store link for Juxtaposer; it's priced at $2.99 and is a universal app designed to run on both the iPad and iPhone.
If you're after more great iPad apps, check out our Best iPad Apps section.
These are some of the questions other users have frequently asked us. You can contact us at the bottom of the page if you don't see your particular question listed here.
If you want to remove the images that are currently loaded in the app, simply start a new session to replace the current one. To do so, open the menu using the top left toolbar button, then tap on "Start new session" and choose two different images to load.
If you saved the edited image to the Camera Roll and want to delete it again, find and open the image in Apple's Photos app and then tap the little trash can icon to delete it.
If you previously saved your editing session, you can delete it by opening the menu, selecting "Load saved session" and then tapping on the "Edit" button at the top right of the screen. This produces red (x) icons on the left of the saved sessions which allow you to delete any of them.
Juxtaposer allows you to combine elements from more than two images. You can choose 'Add new top image' from the menu to load a third image on top of your two current images. However doing so combines the previous two images into a single image that then becomes the new bottom image. This means that afterwards you can no longer switch back to erase parts of the previous top image or reposition it.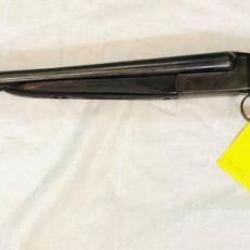 If necessary you could tap the 'undo' button repeatedly to go back to before you added the third image. If you already did some work on the third image (carefully erasing parts of it) that you would be sad to lose, you could first save it as a 'stamp', then undo to before you loaded that image, make your changes to the previous top image, and afterwards re-add the saved stamp as top image.
It is best though to plan ahead and take into account that whenever you add another top image, you are locking in the state of your current image composition below.
There are other apps that offer full multi-layer support, allowing you to go back to edit any image in a stack. But that makes those apps necessarily more complex. For Juxtaposer we consciously decided not to go down this path in order to keep the app simple and easy to learn and use.
A stamp is a masked top image (possibly with image adjustments applied) that you saved for reuse in future projects.
Say you have an image of a fruit bowl as the top image, and you carefully cut out an apple by erasing the rest of the image. Then you could save this isolated apple as a 'stamp' and later use it in new projects by loading it from your stamp collection as the top image.
The Stamp Manager contains your collection of saved stamps and additionally has a button for saving your current top image as a stamp to your collection. When selecting a saved stamp from your collection, you can load it into your current project either on top of your current top image, or replacing it.
You can also export a selected stamp via email or Dropbox to import it into the stamp collection on a different device. Finally you can save a stamp as a partially transparent PNG image to your photo library for possible use in other apps.
If you are backing up your iOS device to either iCloud or your computer, your stamps and sessions will be backed up along with all your other data.
Additionally you can manually copy your stamps and/or sessions from your iOS device to your computer via iTunes File Sharing. This can be useful as an additional backup, but also to copy your stamps to a different device, for example from your iPhone to your iPad.
You can also export individual stamps from the Stamp Manager within the app via email or Dropbox. Opening the exported file on a new device will open Juxtaposer and import the stamp into your stamp library on that device.
Sorry, no.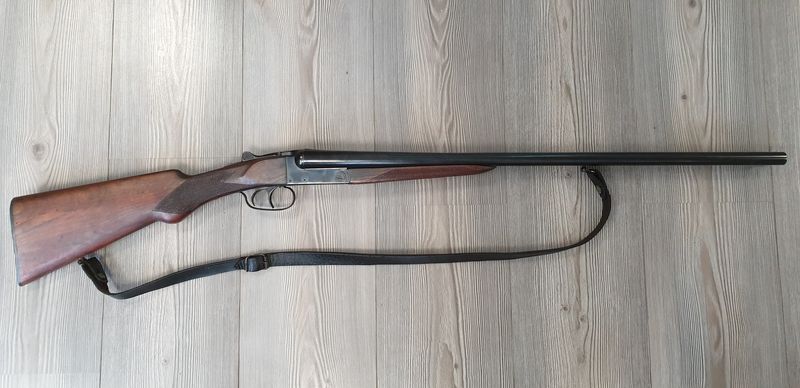 We are a tiny team composed of a few friends and we are focused on making the absolutely best iOS apps we can.
Juxtaposer For Macrame
At this point we have no plans to expand to other platforms.